Sunwah Pearl Project in Vietnam
Sunwah Pearl Project mixed-use development is located on Nguyen Huu Canh Street in Binh Thanh District of Ho Chi Minh City. It comprises primarily condominiums for sale with retail and commercial office podiums. The development is positioned in a prime location with 5 minutes of the city centre. The "Sunwah Pearl" is the world-class hotel-style luxury apartment of the project. Located at the heart of Binh Thanh district, at east side of Ho Chi Minh. Sunwah Pearl will become a new landmark of Ho Chi Minh city.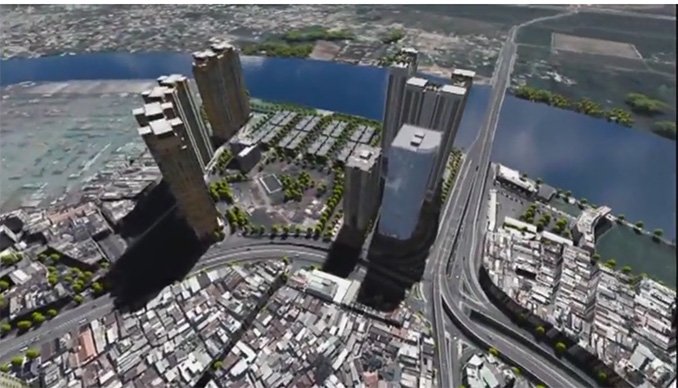 The massing if the development's master plan creates a private inner courtyard garden which connects the ladnscape gardens to the west side of Sunwah Pearl aprtment. The block arrangement considers sunlight and the prevailing wind directions to ensure good natural light and ventilation for the development as well as the inner courtyard.
The architecture of Sunwah Pearl Project is a modern and elegant style with the linear blocks expressed as separate vertical towers.
Sunwah Pearl development is located on a 19,000 m2 site. This multi-storey complex will include a Grade A office, in addtion to retail shopping mall and condominiums.
The project creates a living environment which is in harmony with nature. Offering a green and enveironmentally friendly lifestyle option to residents of Ho Chi Minh City.
For more information Sunwah Pearl Project please contact:
90 Nguyen Huu Canh St., Binh Thanh Dist., HCMC
HOTLINE: 0968 339 379